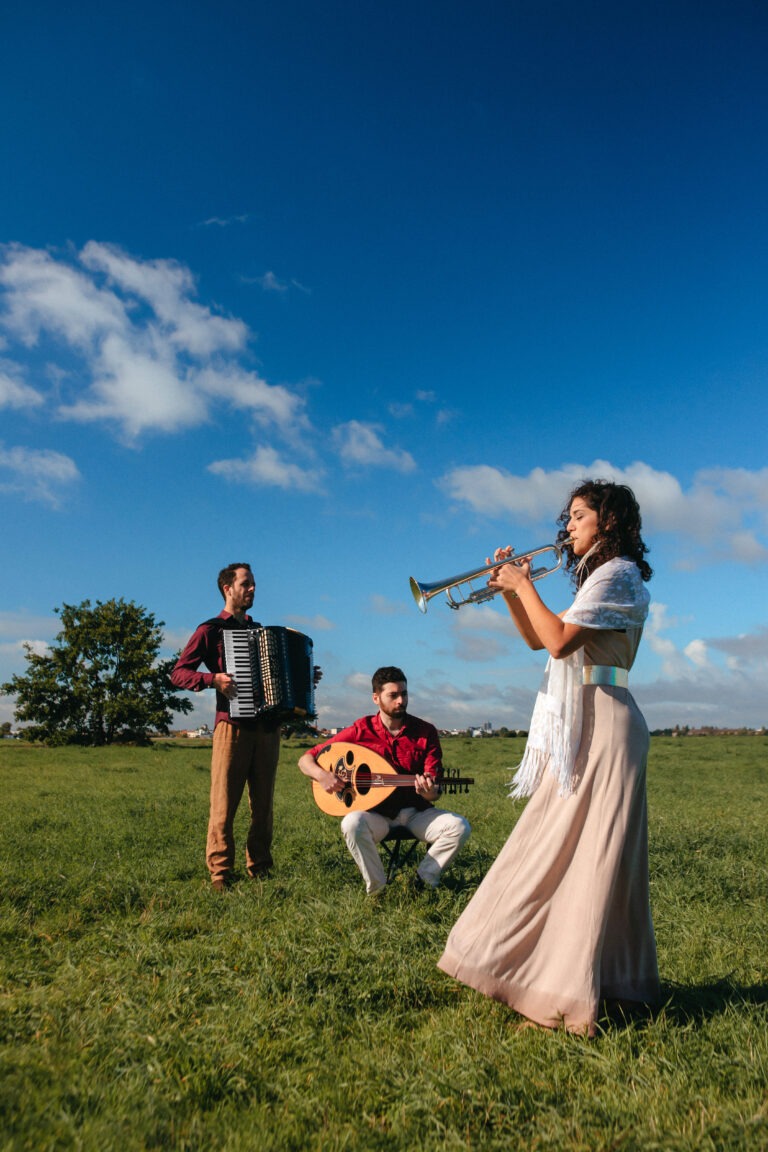 Folkadu takes the listener on a musical journey which interweaves various facets of Jewish music and Jewish languages such as Hebrew, Yiddish and Ladino. With their unique instrument combination of trumpet, accordion, oud and shofar they create a sound experience of old tunes in modern times.

The ensemble creates a musical bridge between the Middle East and Europe and a cultural understanding, by presenting a known and lesser-known repertoire of Jewish compositions and poetry.
Subscribe to our newsletter!
We are grateful for any support via PayPal donation